Wells Fargo History Museum Provides a Unique Look at Gold Rush History & E Finance
2017-06-04 03:21
[BANK]
Source:Netword
Guide:DTLA - Since opening in 1981, The Wells Fargo Museum has seen hundreds of thousands of schoolchildren coming on field trips to learn about the Californ
DTLA - Since opening in 1981, The Wells Fargo Museum has seen hundreds of thousands of schoolchildren coming on field trips to learn about the California Gold Rush, transportation, transcontinental communication, and banking in the 1800s. 
[Get DTLA stories in our daily email newsletter.]
Located in the Wells Fargo Center in Downtown Los Angeles, the museum showcases a collection of authentic artifacts that highlight the bank's rich 165-year history. Exhibits include an original Concord Coach, gold (including the 26-ounce Challenge Nugget), a panoramic painting of Los Angeles in 1859, as well as a display of currency from a Colonial note to today's one hundred dollar bill. A recreated Gold Rush era bank shows how miners' gold was weighed, exchanged and kept safe. 
A replica coach offers a taste of travel in the 1800s. The working telegraph allows visitors to send a real-time message in Morse Code to other Wells Fargo Museums — and possibly get a reply! An introductory video, a cellphone tour, a web app and engaging museum assistants complete the experience.
Fourth grade teachers are big fans of the museum. As one teacher put it, "The museum tour tied in perfectly with our curriculum and was so hands-on/visual for my students that they loved it!" Free, guided tours can be booked year-round for groups of 10 or more.  
Wells Fargo History Museum is at 333 S. Grand Ave. Open weekdays 9 a.m.– 5p.m. For information call (213) 253-7166 or visit Admission is free.
© Los Angeles Downtown News 2017
featured
Annual Gun Buy Back
photo by Gary Leonard
Updated 21 hrs ago
Sports Arena Parking Lot, May 2017
2017 DTLA GUIDE MAGAZINE
2016 DTLA GUIDE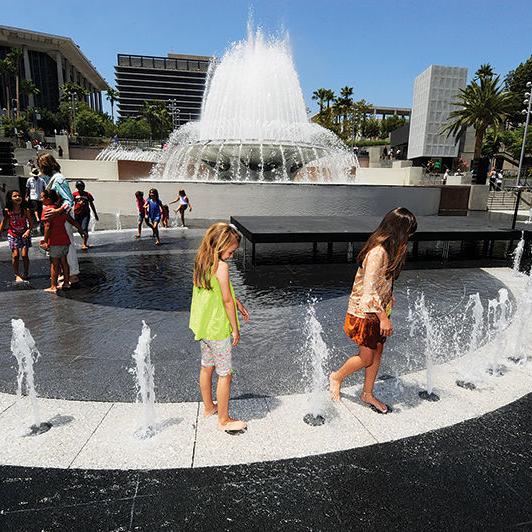 (EDIT:admin)
<-- AD690X200 -->
<-- AD250X250 -->
<-- AD250X250 -->